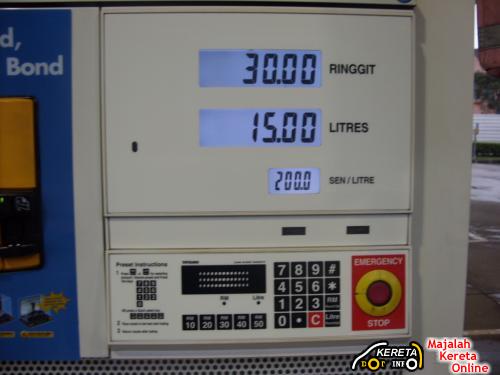 Govt To Decide On Petrol Price Mechanism This Month
The government will decide on the price mechanism for petrol prices at this month's Economic Council meeting, Domestic Trade and Consumer Affairs Minister Datuk Shahrir Abdul Samad said today.
The government is exploring if it is necessary to fix a floor price for petrol given the prospect of a sharp fall in global crude oil price soon, he said at a press conference in the Parliament, Tuesday.
"The council will discuss if there is a need for a floor price for petrol and the implications on government revenue," he said.
On whether the petrol price mechanism will take into consideration impact on the country's inflation, Shahrir said the current inflation rate was manageable.
He said attention would be on generating economic growth and employment.
"If global crude oil prices fall below the US$65 per barrel, the government will continue to reap revenue from taxes. At one point, we may also do away with subsidy if crude oil prices continue to slide sharply, way below the US$65 per barrel," he said.
According to Shahrir, there is expectation that oil subsidy from the government will fall to RM600 million in November.
In January this year, he said, the oil subsidy from the government amounted to RM1.2 billion.
The highest oil subsidy for this year was given in May when the oil subsidy amounted to RM2.3 billion.
Oil subsidy, is the amount utilised by the government mainly for the public transportation and fishermen to maintain diesel prices at the ceiling price while petrol operators will be given tax exemption from the government for selling petrol at retail prices.
As of last year, the government paid out RM8.7 billion in oil subsidy and RM7.411 billion in tax exemptions for petroleum products, according to Shahrir.
Meanwhile, light sweet crude oil price on Monday was traded in New York, for December delivery, at US$55.14 per barrel.
source :  BERNAMA
Please follow and like us: