Renault released details for the all new Twin Run Concept 2014. The new concept car cultivates the sporting spirit of the brand and celebrates automotive passion by paying homage to the legendary R5 Turbo and Clio V6. Twin Run, a real racing car, features a tubular chassis lifted directly from motorsport competition and a mid-engine 320 hp V6 engine based on Megane Trophy
Twin Run drove its first laps in front of spectators at the Monaco Grand Prix weekend. Monaco, with its legendary track, is the ideal theatre for the concept car's debut. Twin Run is a performance car through and through and cultivates the Renault brand's passion for racing, picking up where the famous R5 Turbo and Clio V6 left off.
The public at Monaco got to see the three racers in action in a pursuit race organised to celebrate Renault's motorsport history. Twin Run ties in perfectly with the series of concept cars illustrating Renault's design strategy. The diamond-dominated front end underlines Renault's new styling approach through its new brand identity. Like Twin Z, Twin Run gets blue paint in reference to the 'Play' petal of the fifth stage in the French marque's design strategy. Twin Run's stomping ground is the world of motorsport.
The blue paint finish on Twin Run features taut, graphically drawn lines with emphatic shoulders enhanced by touches of red on the strip running all the way along the body, as well as two red bands on the roof. Red also figures at the front, where it underlines the grille and air intakes, and on the ultra-slim door mirrors and the tips of the rear airfoil. A red surround emphasises the circumference of the black and white wheels.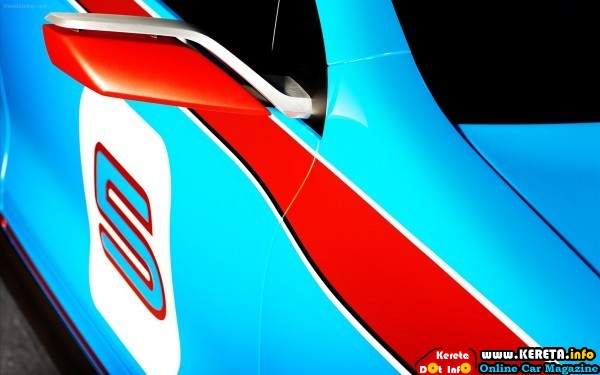 Please follow and like us: