This is not about the new movie in cinema, the twilight saga : new moon but this is about the new saga impreza styling by tunerz spot car modifier. I would say they have a very nice clean and smart modification on the Proton new Saga BLM. With the facelift of new saga which adds total image of Subaru Imprezza on it. Very nice and people will start to confuse is this the new saga or the impreza.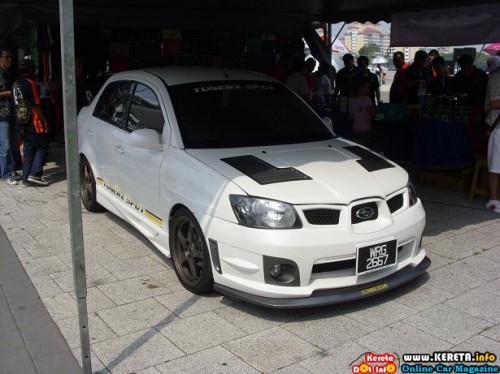 The front side, all custom made bodykit for front bumper, grille, long front diffuser spoiler, custom hood with air intake, custom fender and the smoked head lamp black base. Fitted with voltex design side skirting, simple sticker of tunerz spot, simple 5 spoke sport rims makes this modified saga BLM looks simple but smart.
The rear part, very high adjustment of GT wing which some of us really thinks that it is too much or over make up, the plate number on the bumper and the rear down diffuser.
Please follow and like us: