What is your opinion? To put the plate number up above the rear bumper or down on the rear bumper? Which one looks nicer and better? Most of car looks better to put the rear plate number up to fill up the empty space at the center area between the rear lamp. And some of car not suitable to put it up.
PLATE NUMBER UP OR DOWN POSITION?
– – – –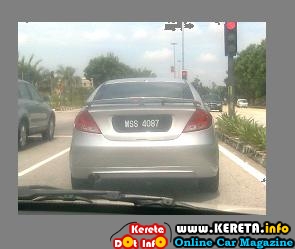 – – – –
My personal opinion is plate number at up position looks better and nicer. But some of us like to put down the plate number like Waja owner. Maybe to have a looks like Evo.
how about you?
Please follow and like us: