BMW has released the picture of their new BMW X1 that fit as a compact SUV which has a good looking new rear lamp, and nicer front design. So here i am going to share some information regarding the upcoming new BMW X1 and the pictures of new X1. 
BMW created a new vehicle segment a decade ago when it launched the X5. That vehicle received critical acclaim at its launch and continues to this day as a market leader with 1.5million sold worldwide. The popular
X3
followed in 2004 and the
X6
spawned a new niche in 2008. Now BMW is poised to introduce the next derivative of the X model line-up with the
X1
.
The
new BMW X1
takes its key styling cues and practicality from the X5 but shrinks it into a more compact and affordable
cheap bmw
package. The vehicle's elegant lines and command driving position echo its larger stablemate, while the five-seat configuration and 1,350-litre
boot space
provide outstanding load-lugging capability.
Power comes from a choice of three diesel engines and, for the first time on a BMW X product, the option to have rear-wheel drive (sDrive) or four-wheel drive (xDrive).
After all the photo leaks recently, BMW has officially released more photos or pictures of the X1 and released a brief press release which states that the X1 will be offered in the US, sometime in 2011.
BMW hasn't officially announced which configurations the US will receive in 2011.
The X1 has been conceived with the flexibility to offer traditional rear-wheel drive and xDrive all-wheel drive configurations, as well as a wide variety of gasoline and diesel powertrain choices. In light of rapidly evolving US market demands, fuel prices, and regulatory standards, elements of the X1's US launch plan, including engine and drivetrain configurations, will be forthcoming closer to the time of launch.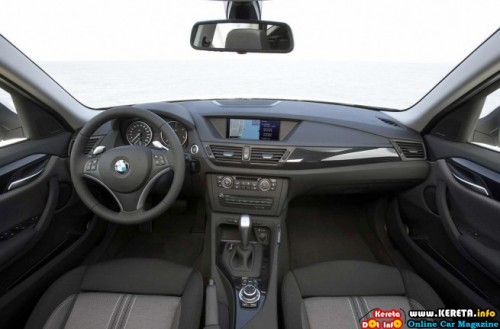 The X1 will set new benchmarks in the premium compact segment for efficiency, comfort, utility, and of course driving dynamics. Achieving up to 5.2 L/100km (45.2 miles per US gallon) on the European test cycle, the BMW Advanced Diesel-powered X1 sDrive18d will provide remarkable fuel efficiency while still achieving a top speed of 200km/h (124mph). Each drivetrain choice for the BMW X1 will showcase the latest results of BMW's Efficient Dynamics engineering strategy, which is focused to reduce emissions and consumption while enhancing the performance expected of any BMW.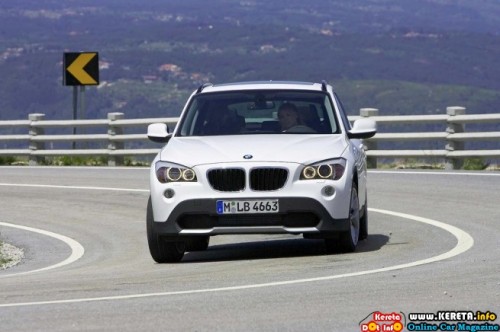 I wonder when this super good looking compact SUV that is affordable to get into Malaysian Market. It will surely gives a good competition between other SUV in our market now such as Toyota Fortuner and Nissan Murano.
Please follow and like us: