Mazda has just released a few official shots of it's upcoming Mazda3 replacement. In addition to that, the company also announced it plans to officially unveil it's hot new Mazda3 compact sedan at the 2008 L.A. Auto Show in November.
If there's an interest, we will look at the car in a few more details when it makes an official US debut next month, but not now. What we will do today is to visually compare it against it's South Korean opponent, the Kia Forte. Both cars are four-door sedans similar in size and both also belong to an increasingly popular compact car segment.
With months to come, the all-new Mazda3 will not be the only car to join the battle. There are many new models, similar in size as Kia Forte, announced to enter the race for the customers. Just to remember, there is a new Chevrolet Cruze about to enter US market, as well as next generation VW Jetta and others.
Now, let's compare these two vehicles and share your two cents with us about what you think of these two cars, based on six images that are posted below. This time, we do not talk about specs, image, warranty or reliability records of the cars, but only about exterior design! The question: Did Kia designed a better looking car or Mazda did?
-Kiaworld Blog-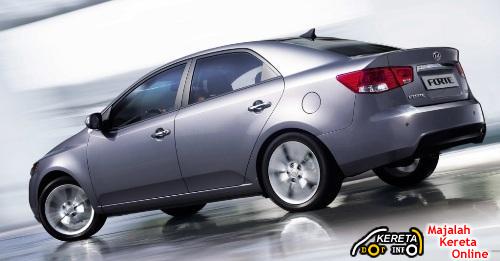 Please follow and like us: