Hye guys! Here i am going to share some pictures of extremely modified custom bodykit for proton wira and proton satria.
Look at the picture above and below. Very nice modification on proton wira. It looks like a Mitsubishi lancer evolution x! well now if you are dreaming to have a car with very nice and fierce face like evo x, just spend your money to buy a proton wira or satria and prepare around RM10k-15k to make this custom bodykit at custom bodykit shop. Seriously, it worth for you and really respect the owner of this car for his successful in modification to be evo x alike. So there are different shape of proton wira now. Not just normal design on the road that makes us feel boring.. yeah..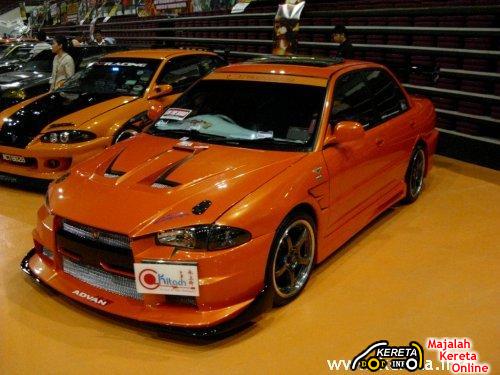 I think it is better if this proton wira car fitted with wide bodykit. So that it looks bigger and tougher!
Here you are, a Proton Satria extreme modification! With white paint job and some splash design at the side of proton satria. The spoiler / GT Wing of this proton satria is also custom made.
Just look at the rear bumper, kind of weird design but looks very different and unique. With two very big exhaust. Dont know if it is real exhaust or just a dummy twin exhaust.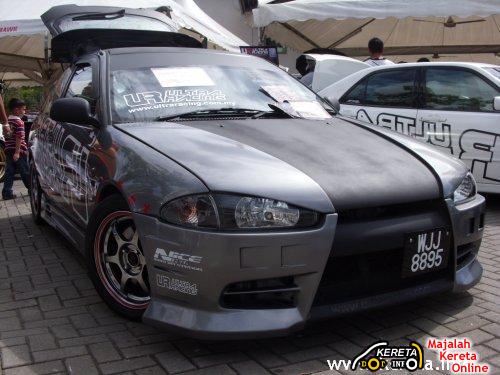 Grey Proton Satria with nice custom front bumper and hood.
Another modified custom bodykit of Proton Satria with diffuser at the front bumper.
Picture at the back of the satria with twin exhaust and very2 nice Spoiler GT wing painted with black. It seems that black and orange is a very good colour combination.
Blue Proton Wira Evo bodykit with twin diffuser at each side and exposed turbo intercooler to show off the performance of this proton wira. The plat number fitted at the side of the bumper just like mitsubishi evo plat number location.
Subaru Impreza wannabe. Yellow plus Black painted. With proton wira projecter eagle eye headlamp.
Very nice white coloured Proton wira custom bodykit. This express a very clean exterior and neat simple design from vipstyle society.
Please follow and like us: