We already have a post about the engine oil price lists for the Malaysian market.Click the link below to view it again.
http://kereta.info/best-motor-engine-oil-brand-type-for-your-car-motorcycle-oil-price-list/
And today we would like to share some information about the engine lubricant and engine oil price in Indonesia.You can read all the details below.Note that 1,000,000 Indonesian Rupiah is equal to RM366.00.You just need to divide the price below with 1 million and times with RM366.00.**Note that all the oil prices below are the price of 1L of oil.
ENGINE OIL PRICE IN INDONESIA
AGIP
1. Sint 2000 10W – 40 SJ/CF Rp79.500
2. Formula 2000 Extra 10W-40 SJ/CF Rp61.000
3. Extra HTS5-40 Rp36.000
ARAI
1. Blue Tronis 10W-40 Rp95.500
2. Extra Turboral 10W-40 Rp108.000
3. Super Tronic 10W-40 Rp232.000
CALTEX
1. Havoline Energy Synth 5W-30 Rp92.000
2. Havoline Motor Oil 20W-40 Rp39.500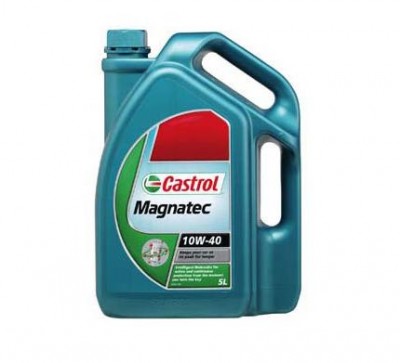 CASTROL
1. Magnatec 10W-40 Rp51.500
2. New GTX 20W-50 SL/CF Rp36.500
3. Edge 5W-40 Rp128.000
CONOCO
1. Syncon 5W-40 Rp107.500
2. Diamond 5W-40 Rp45.000
ELF
1. Competition 10W-40 SM Rp61.000
2. Turbo Diesel 15W-40 Rp51.000
3. Super Sporty SM 15W-50 Rp44.500
ENEOS
1. Touring 20-50 SJ/CF Rp43.500
2. Molybdenum 10W-40 Rp54.000
3. Touring Pro Racing 5W-50 Rp117.000
EVALUBE
1. GEO 20W-50 Rp23.500
2. DEO SAE 40 Rp25.000
FINA
1. Exofina Turbo 10W-40 Rp61.000
2. First 5W-40 Rp98.000
FUCHS
1. Titan GT 20W-50 Rp37.500
2. Titan Carat MC 10W-40 Rp53.000
INDOMOBIL OIL
1. Supersyn 20W-50 SG Rp36.000
2. Supreme 10W-40 SL Rp47.000
3.HP 20W-50 Rp39.900
MOBIL1
1. Super S 10W-40 Rp78.500
2. XHP 15W-50 Rp51.500
3. Mobil1 5W-50 Rp151.000
MOTUL
1. Multi Power 15W-50 Rp63.000
2. Multi Power Plus 10W-40 Rp73.000
3. 6100 Synergie 5W-40 Rp146.000
4. 300 V Chrono 10W-40 (2ltr) Rp50.000
PENNZOIL
1. GT Performance Plus 20W-50 Rp31.000
2. Multivis 10W-40 Rp47.000
PERTAMINA
1. Fastron 20W-50 SL (1L) Rp45.500
2. Fastron 10W-40 SL (1L) Rp52.000
3. Prima XP 20W-50 SJ (1L) Rp35.000
4. Prima XP 10W-40SL (1L) Rp40.000
5. Mesran Prima 20W-50 Rp33.000
PETRONAS
1. Syntium 800 10W-40 SM Rp51.000
2. Syntium 800 15W-50 SL Rp48.000
3. Syntium 10W-30 Rp7.000
4. Mach 20W-50 Rp37.500
5. Mach 5 SL 20W-50 Rp30.000
REPSOL
1. Elite Super 20W-50 Rp50.000
2. Elite Multivalvulas 10W-40 Rp72.000
3. Elite Injection 10W-40 Rp59.000
4. Competition 5W-40 Rp148.000
SHELL
1. Super 15W-50 Rp41.000
2. Plus 10W-40 Rp59.000
3. Ultra 5W-40 Rp149.000
STP
1. Motor Oil 20W-50 Rp38.000
2. Synthetic Motor Oil 10W-40 Rp47.500
3. Synthetic Diesel 15W-40 Rp43.000
4. Motor oil SAE 20W-50 Rp38.000
TOP1
1. Synth Super plus 15W-50 Rp40.000
2. Synth Motor Oil 20W-50 Rp40.000
3. Zenzation 10W-40 Rp53.000
TOTAL
1. Quartz 5000 15W-50 Rp40.000
2. Quartz 7000 10W-40 Rp53.000
3. Quartz 9000 5W-40 Rp88.500
VALVOLINE
1. Synmax 15W-50 Rp52.000
2. Synpro 15W-50 Rp95.000
3. D-Max 15W-40 Rp44.000
Please follow and like us: