By DIN687:
Saya ada sebuah kereta perodua kelisa model auto 2005 beli second hand pada tahun lepas. Masalahnya kereta ni kurang pick up, kalau tekan minyak mengaum jer enjin tapi keretanya lembap. satau lagi maksimum kelajuan pun dalam 12o – 130 jer. Apa sebenarnya masalah dan bagaimana nak settle masalah ni? Tolongggg….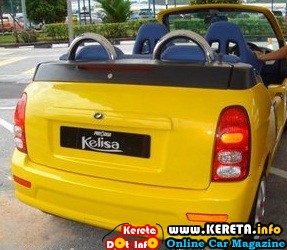 KDI: Getting a used car has a lot of things to do after you buy. You need to service it with new engine oil, new air filter, oil filter, clean the throttle body, use new coolant. If possible, send it to your trusted mechanic to do overall inspection.
For those who experience less pickup problem and really needs extra performance, you can do basic performance modification. The performance upgrade may include open pod air filters such as K&N, Apexi or HKS for better air flow into combustion chamber. Instead of air intake, you can modify your exhaust system, use semi synthetic or fully synthetic engine oil, use voltage stabilizer.
To get maximum performance, a heavy modification needs to be done. You can install lighten cam pulley, crank pulley, use high cam shaft, modifiy engine internal parts or install a turbo kit.
Please follow and like us: